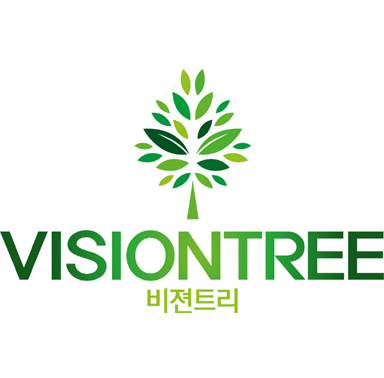 Vision Tree is a distributor and exporting company based near Hongik University Station, the street of culture of Korea.
We export great, innovative cosmetics and bedding related products that are recognized domestically but have thus far not had much success in exporting overseas.
We operate with a diverse array of attractive products ranging from low-priced to high-end products and from skin care products to color cosmetics, and we have gained a reputation as the official authorized agent by maintaining close relationships with each and every manufacturer.

In 2017, we began direct on feet sales to local buyers and through buyer business meetings held by KOTRA, and as a result of signing an export contract with a local buyer in Macau, began exporting to Macau. We are also in the process of negotiating with buyers in Thailand, China, Vietnam, Indonesia, and Malaysia.

Vision Tree hopes that all women in the world can become more beautiful.
Vision Tree will accompany you in this path.

Company History
06, 2017 Signed MOU with HENAN KUNSHAN IMPORT AND EXPORT CO., LTD. in China
06, 2017 Signed contract to enter outlets mall and beauty specialty shop in Hong Kong and accepted initial orders
06, 2017 Launched Vision Tree Online Cosmetics Store on TAOBAO, a Chinese online market
02, 2017 Began exports to Lighthouse Consultancy Co., Ltd. in Macau
12, 2016 Acquired export authorization from N&B LAB, chosungah 16/22, sooin cosmetic, Re:NK, and more than 10 other domestic companies
12. 2015 Established business relationships with listed domestic companies such as Coway, LG Display, Korea e-Platform, etc.
02, 2014 Established Vision Tree Co., Ltd.